After Donald Trump published on TruthSocial about the special benefits of owning the Gold Card & being a part of the movement, America went on a crazy buying spree so the price is already increasing and the stocks are getting even lower.
The 25 cards package is out of stock from yesterday... Because most of the patriots already got stocked up for a greater future... It is assumed that you could get up to $1000 per month, free gas, and free food. 
ORDER NOW, ORDER TODAY...
You know, the usual stuff, where Joe looks like a nursing home patient who escaped and is pretending to be "president."
He's frail, lost, confused, and looks about 100 steps behind everyone else… and all this does is make America look like a laughingstock.
It's humiliating.

And one of the worst moments came at the big dining table, where Joe Biden appeared to be confused…as if he didn't know where to sit.
Maybe he didn't get a cue card from his staffers with instructions?
YOU take YOUR seat."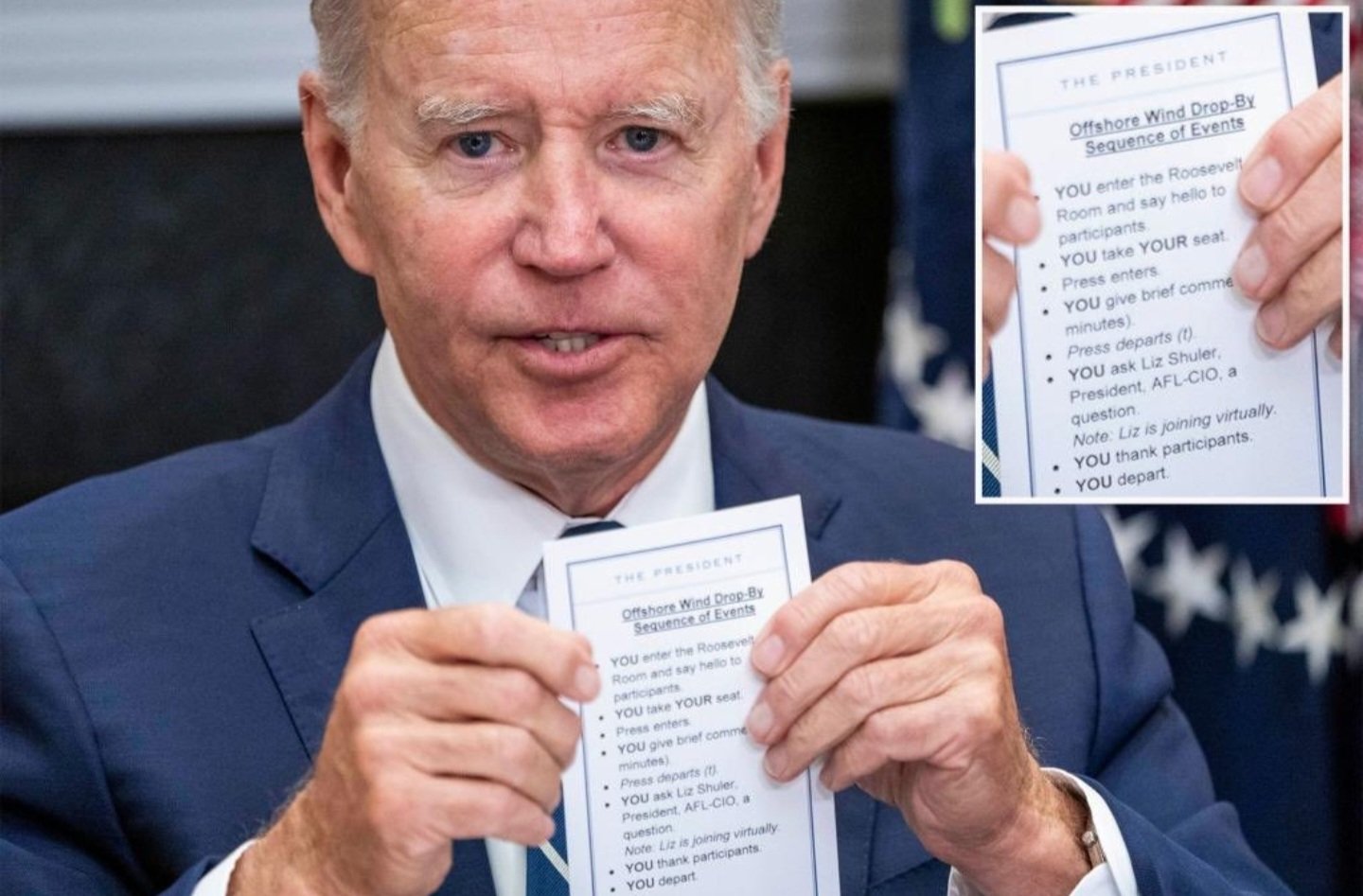 I guess without those very specific and CAPITALIZED instructions, Joe is a lost cause.
Just look how confused he appears to be here.
You can watch the video below:
Did a staffer forget to give Joe Biden his notecard? pic.twitter.com/QHIKdjKPFo

— RNC Research (@RNCResearch) June 28, 2022
I feel like he may have been in the wrong seat, only because the guy next time to him seemed to motion to someone else and then over to that seat, but Joe was hovering over it.
Either way, the whole thing looked positively pathetic.
Here's what people online are saying:
"Consequences of rigged voting machines and illegal mail-in ballots" 
"Lost in space."
"This could be an ad for elder abuse" 
"Like a sad, lost puppy. This is our leader. God help us all."
"Jesus h Christ he is completely lost. This is who represents us as a nation? Unreal"
"Sit or shit ?… damn where's my cue card"
"Does this look like the leader of America to anybody????" 
"FJB dazed and confused"
"He's getting worse every single day. Why is this allowed to go on?" 
"Joe looks like a little kid who doesn't know where he's at .."
Think about this… we've got soaring inflation and gas prices, people flooding the border, sky-high crime in liberal cities, and a phony president who clearly has a raging case of dementia, and even with all of this, the focus of the Dems right now is on Trump and an event that happened almost 2 years ago at the Capitol, that they already impeached him on, and failed.
And let's not forget all the stuff we're seeing on Hunter, the Russian hookers, and Chinese dealings that Joe apparently knew about…
None of that is front and center, though..
Apparently, all we care about is J6 and Chuck Schumer's busted fax machine.
"More than 10 million Americans received their cards in the previous couple of days. The Trump card will be approved by the big American banks as the ONLY GOLD CARD and will change HISTORY! 🇺🇸 If you want to be a part of this, act fast and buy a Gold Card for each member of the family because it will be sold out very quickly. You can order it from this site, we don't know if it's in stock though.
Prepare for the unbelievable. We were talking about it months ago, preparing you for the time that will change the world. The time of Visa and MasterCard has passed, now is the time when the 
Trump Card will rise